We are thrilled to congratulate our customer, AsthmaTuner, for recently winning the prestigious "Best Digital Technology for Asthma" award at the European Federation of Allergy and Airways Diseases Patients' Associations (EFA). This recognition highlights AsthmaTuner's dedication to improving the lives of people with asthma and allergies, and we are proud to be their partner in providing secure and compliant cloud infrastructure.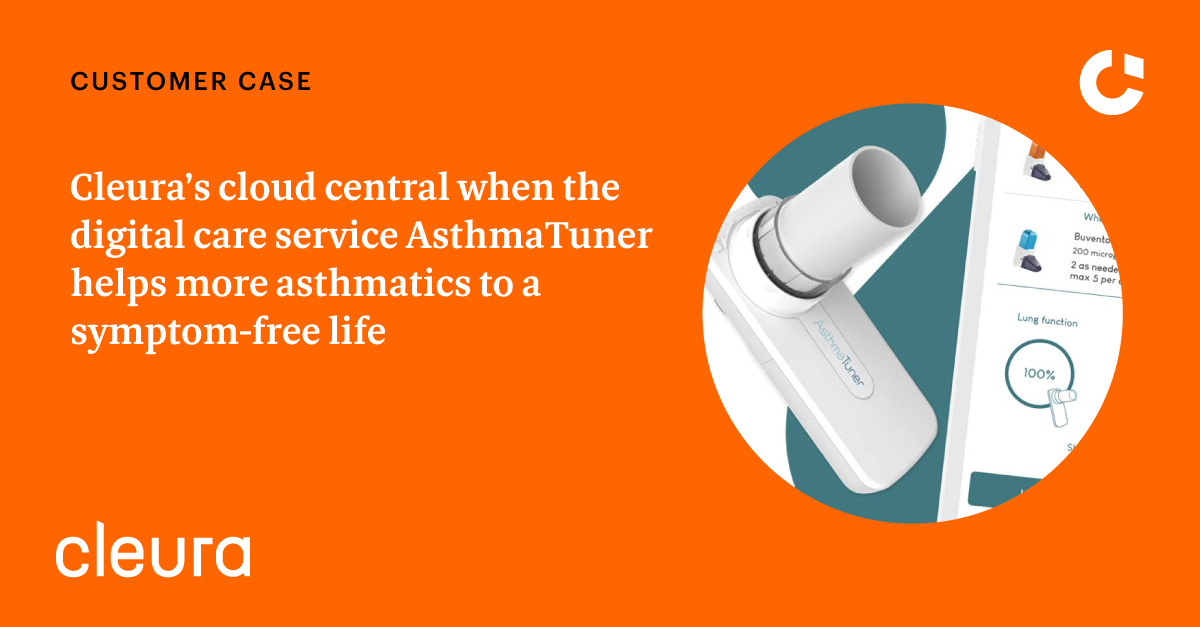 AsthmaTuner and its groundbreaking app enable patients with chronic asthma to control their treatment by digitalizing the complete care chain. In 2021, AsthmaTuner chose Cleura Compliant Cloud as the backbone of the company's expansion, and their innovative solution empowers patients while adhering to strict healthcare regulations and national data legislation.
The EFA, a leading organization committed to promoting patients' rights and improving treatment and care for people with asthma and allergies, recognized AsthmaTuner's outstanding digital solution with the "Best Digital Technology for Asthma" award. With 45 patient organizations and representatives from 26 European countries, EFA's recognition is a testament to AsthmaTuner's impact on the healthcare sector.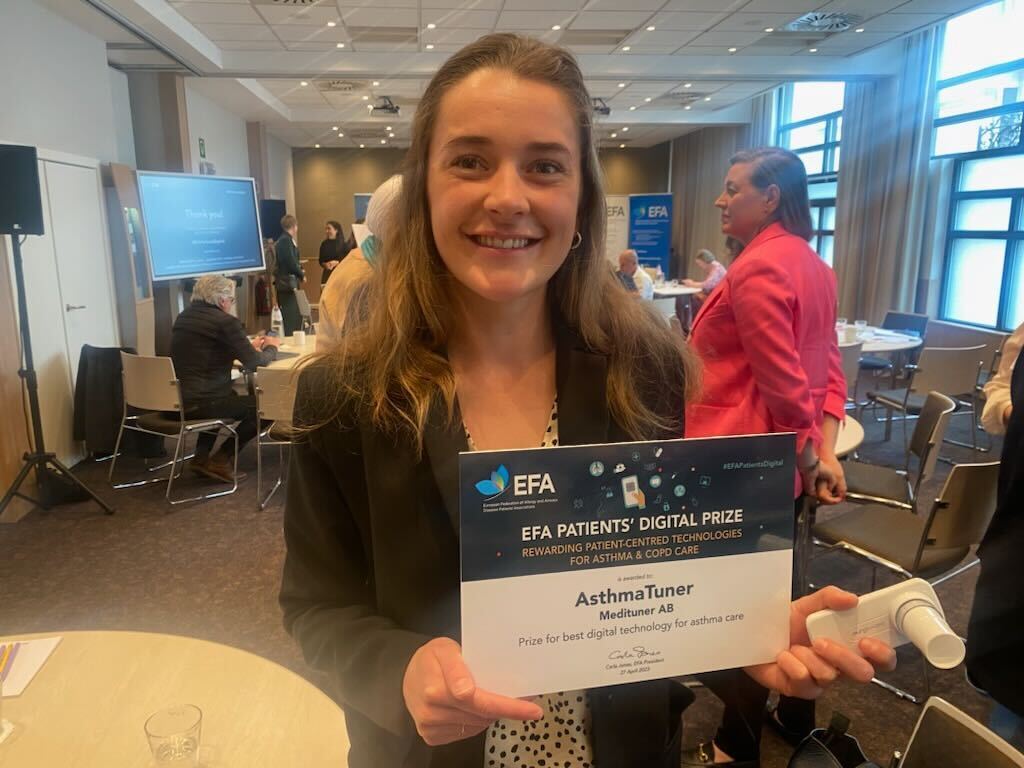 AsthmaTuner's asthma-COPD nurse, Johanna Edoff, mentioned in her acceptance speech that the invaluable feedback from healthcare users and asthmatics have allowed AsthmaTuner to continue improving and striving towards a symptom-free life for asthma patients.
We at Cleura are excited to support AsthmaTuner's mission and celebrate its recent accomplishment. As a partner, we are committed to providing our platform for innovation to help them grow and continue to make a difference in the lives of those affected by asthma and allergies.
Read up on how AsthmaTuner benefits from Cleura Compliant Cloud and how our secure cloud service, with built-in compliance, is central to the acceptance of AsthmaTuner in procurements.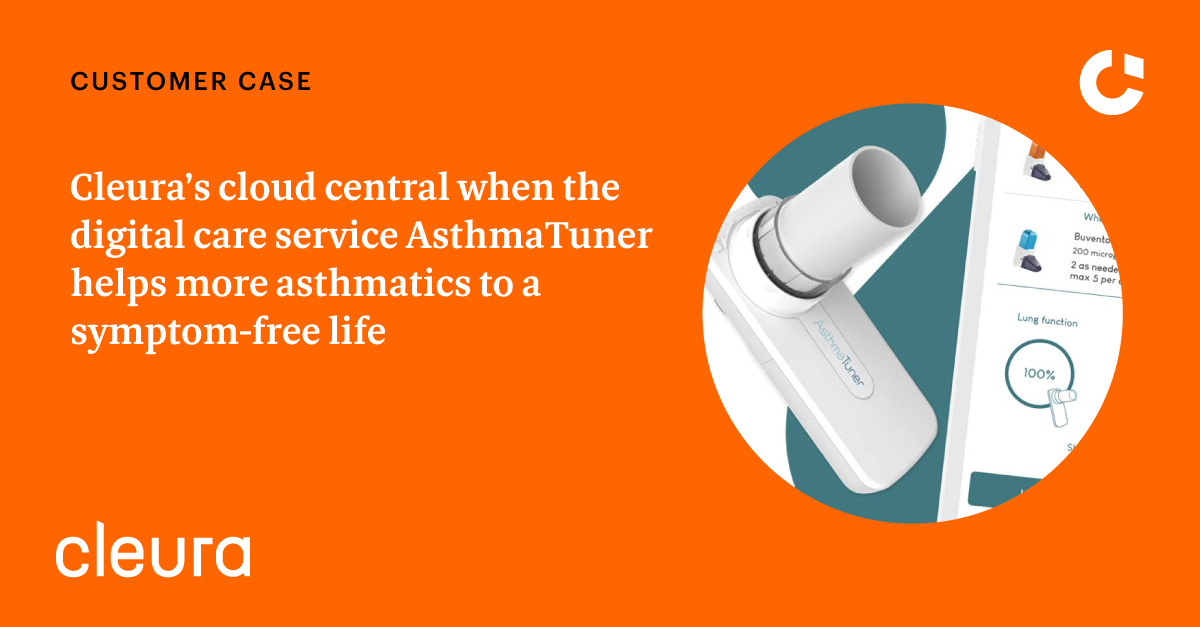 Get in touch