Leading up to the OpenStack Summit in Boston we have just received news of our nomination which is fantastic news.
Now it's time for the community to help determine the winner of the Superuser Award to be presented at the OpenStack Boston Summit. Based on the community voting, the Superuser Editorial Advisory Board will review the nominees and determine the finalists and overall winner.
Read our nomination and then vote!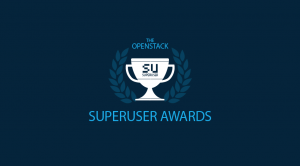 About the Superuser Awards
The Superuser Awards, first launched at the Paris Summit, recognize a team that uses OpenStack to meaningfully improve their business and differentiate in a competitive industry, while also contributing back to the community.